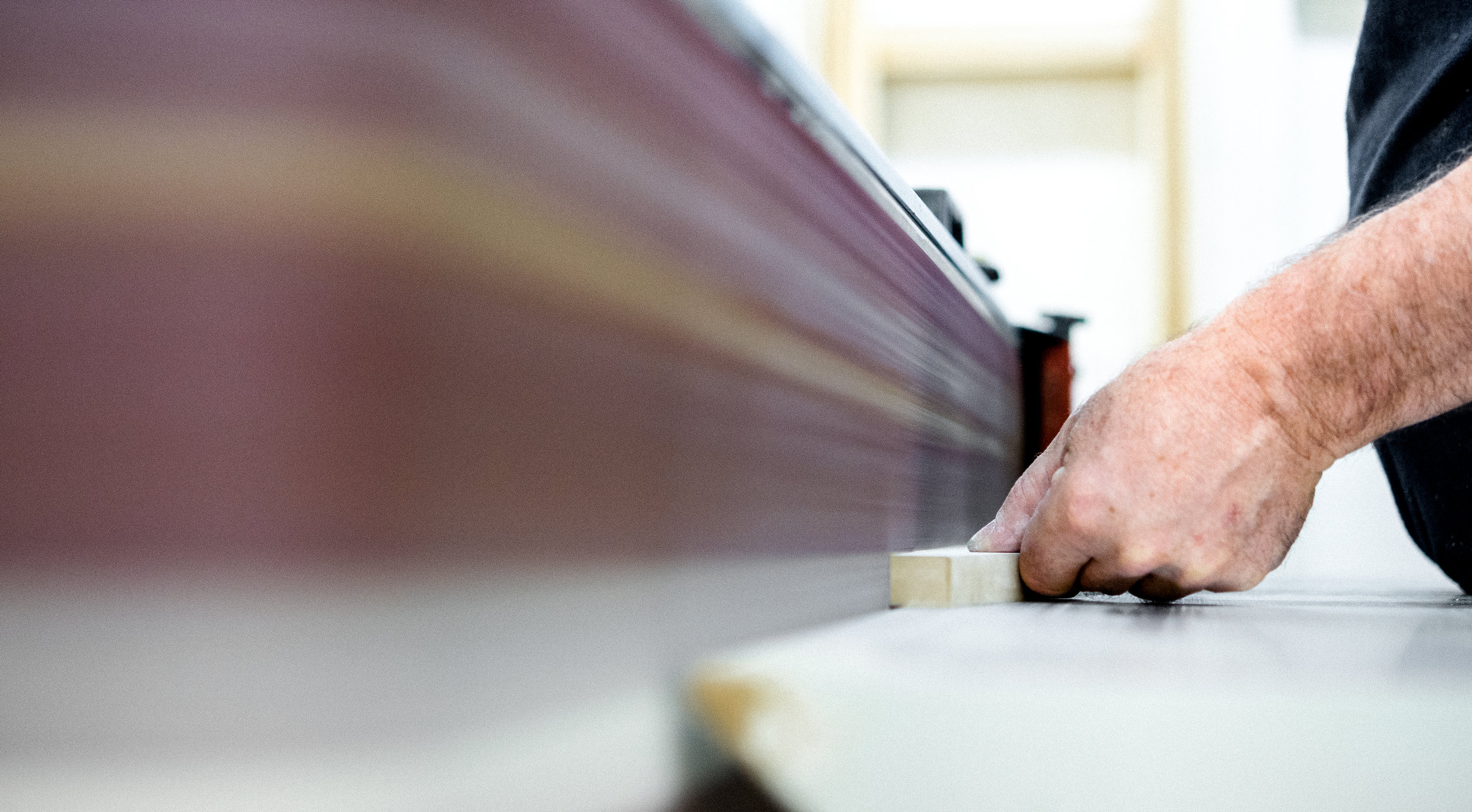 REDEFINING LUXURY
Classic Woodwork was founded in 1997 by Guy Gingras with a focus on delivering authentic craftsmanship and a level of service that goes far beyond the industry norm.

By building up the team with the finest artisans in the business and implementing a lean management structure and a lean manufacturing process, the company has grown in scale, skills and services over the years, while staying true to the original vision.

Today, Classic Woodwork plays a key role in the creation of sensational spaces from New York to the Seychelles, earning international recognition for the highest level of quality craftsmanship.
CLASSIC WOODWORK BY THE NUMBERS
years of experience in fine craftsmanship and high-end millwork to surpass your expectations.
-plus woodworking specialists committed to creating the finest products in the luxury residential market.
Guy Gingras
President
With more than 30 years of experience in woodwork, Mr. Gingras has established an outstanding reputation in the industry. He is widely recognized by designers, architects and contractors for the superior quality of his products and services. Under his leadership, he has assembled a highly skilled team of experienced professionals whose pride and commitment to their work are key to the success of the company.
Maxime Deraspe
Vice President Business Development
Mr. Deraspe has amassed more than 15 years of international sales and marketing experience in the North American and European markets. As a key driver of the firm's success, he is known for his strong leadership qualities and ability to establish trust and long-term business relationships with his clients.
Patrick Beaudry
Vice President
Mr. Beaudry has over 25 years of experience in the field of architectural millwork and interior construction planning. With an eye for detail and a strategic mind, he works with the team on every stage of the process – from the pre-construction budgets all the way to project delivery .
FÉLIX LAVOIE-GARIÉPY
Director, Planning & Quality
As a cabinetmaker, Félix has nearly 20 years of experience in the aerospace, residential and commercial sectors. Through advanced knowledge and attention to details, he ensures that all the pieces of the puzzle fit together. As a master in lean manufacturing, he makes sure that our optimized management method is respected and that the furniture produced by Classic WoodWork meets the highest standards of quality according to the AWI association.
Jasmin Séguin, Senior Project Manager | Alain Pocquat, Technical Director | Jocelyn Viau, Senior Project Manager | Olga Peinado, Senior Project Manager | Robert Hozjan, Production Director
Karine Brousseau
Controller
JEAN-CHARLES ARTAUD
VP Business Development Europe
ALexis mills
Senior Project Manager
GIOVANNA DE ROSA
Senior Project Manager
SARAH OUZBIDOUR
Engineer - Continuous Improvement Engineering